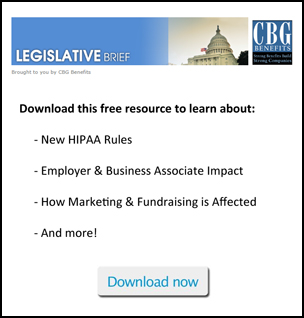 On January 17th, 2013, new rules were issued by the U.S. Department of Health and Human Services (HHS) that modify various HIPAA rules.
The changes are primarily designed to engage privacy protections for patients and to strengthen the ability of the government to enforce the law. The specific changes include:
Making business associates liable
Limitations on the use of health information for marketing purposes
Expanded rights for individuals
And more!
For a more detailed analysis of the new HIPAA rules, please download this Legislative Brief today >>